Psychotherapy
---
Individuals, Couples, Families
I am a licensed marriage and family therapist providing psychotherapy to clients who suffer from many life challenges including depression, anxiety, trauma and substance abuse.  My clients are adults, adolescents, families, and couples.  I work with clients collaboratively, focusing on an individualized approach best suited to each to achieve a better understanding of themselves.
My goal is to help clients strengthen their resilience as well as find renewed confidence in and pleasure from their most meaningful relationships.  In working with families and couples, our joint focus is to enhance communication, trust and openness.  With individuals, many who suffer from extreme anxiety or feelings of despondence, we work together to explore, manage and resolve what interferes with their sense of hope for the future.
Because of my own personal experience, I am particularly excited about the work I do helping those impacted by adoption and infertility – whether they are adoptive or biological parents, parents struggling with the challenges of creating a family, or adolescents grappling with their own identity.  As the parent of two grown daughters, one adopted and one biologic, I know there can be complex feelings that arise out of issues surrounding the many ways to make and raise a family.
About Me
I completed my MA in Clinical Psychology with an emphasis in Marriage and Family Therapy at Pepperdine University.  Before starting in private practice, I worked at the Southern California Counseling Center where I received additional training in individual and family counseling and provided therapy to clients suffering from a wide variety of emotional disorders.  I have provided training on adoption to mental health professionals, lead support groups for parents, as well as groups for family members experiencing difficulties communicating with a loved one suffering from serious emotional challenges.   I have a law degree from George Washington University, and practiced law for many years in Los Angeles before returning to graduate school to pursue my Masters.
My Groups
The Adoptive Parents Group shares insight and support to parents of adopted children and adolescents seeking secure and open family relationships. Groups are limited to ten participants who identify and address the challenges uniquely affecting families impacted by adoption. Discussion topics are determined by needs of the participants. Issues may include: How to talk about adoption with our kids, family, friends and teachers; Open adoption; What children may think and not mention; Cross cultural issues; Families with biologic and adoptive children; Nature vs. Nurture: What the experts are saying; Challenges of adolescence; Searching for birth families and social media.
Women in Transition is a small (6-10) group of women meeting twice monthly to share support and insight around challenges of definition and redefinition. We work to explore, manage and embrace life transitions, including marriage, divorce, empty nesting, professional changes, aging, and loss arising out of illness and death.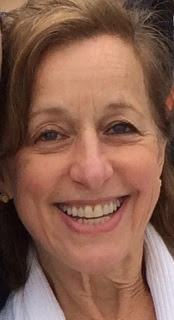 424-256-5089
10350 Santa Monica Blvd.
Suite 300
Los Angeles, CA 90025
If you would like to talk about whether therapy would be right for you or your loved one, please fill out this form or you can call or email me directly. If you are interested in attending one of my groups, you may select it below.